NEWS & EVENTS - SPAZIO FMG - 2015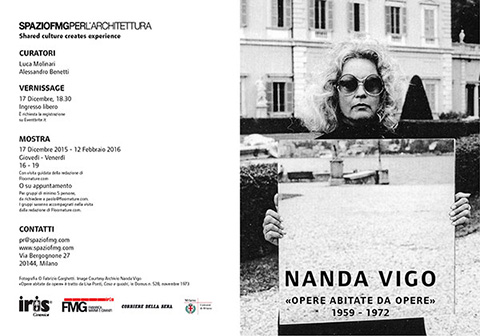 03-DIC-15
After the monographic exhibition on Cini Boeri, SpazioFMG per l'Architettura closes the year 2015 with a look at another great Italian from the world of architecture, design and art. December 17 2015 marks the opening of the exhibition entitled Nan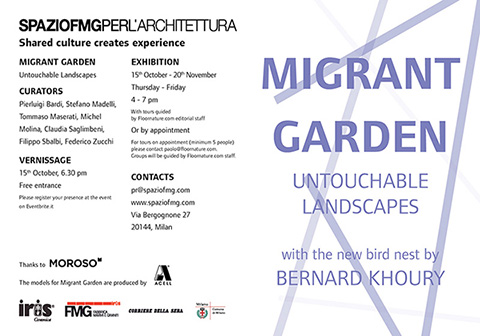 15-OTT-15
Following the official opening at Politecnico di Milano's Piacenza campus, SPAZIOFMG PER L'ARCHITETTURA hosts the important first stop in Milan of the travelling exhibition "Migrant Garden. Untouchable Landscapes", featuring 40 model houses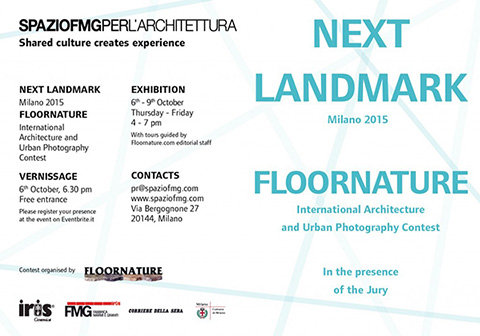 02-OTT-15
On 6th October 2015 SPAZIOFMG, the Iris-Fmg Group exhibition space, will host the award ceremony and the exhibition/event dedicated to the finalist designs in the international NEXT LANDMARK contest, which ended on 12th September 2015.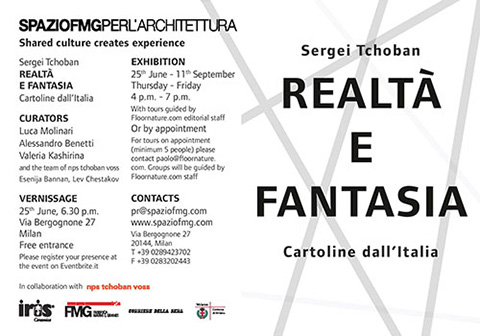 25-GIU-15
SpazioFMG per l'Architettura is showcasing the exhibition REALTÀ E FANTASIA Cartoline dall'Italia, a selection of the finest architecture drawings by Sergei Tchoban: Italian landscapes where reality and fantasy blend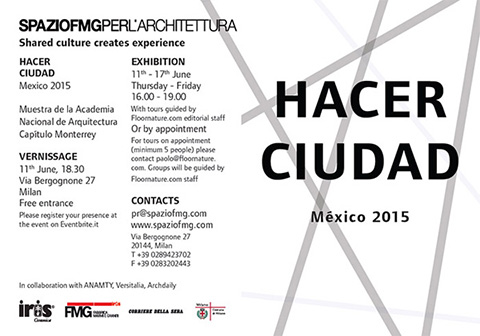 11-GIU-15
06-11-2015 SPAZIOFMGPERL'ARCHITETTURA opens the HACER CIUDAD - México 2015 exhibition in partnership with Academia Nacional de Arquitectura Capítulo Monterrey and with the participation of Versitalia, Archdaily and Floornature.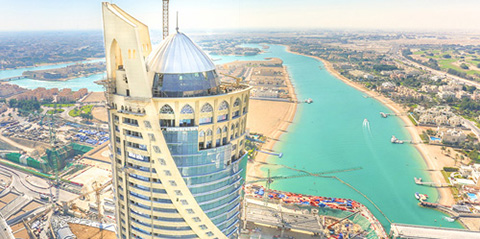 18-GIU-15
SPAZIOFMGPERL'ARCHITETTURA incontra SWA, South West Architecture e presenta i progetti dell'affermato studio di architettura qatariota, offrendo una panoramica sul processo di crescita e trasformazione edilizia in atto nell'emirato.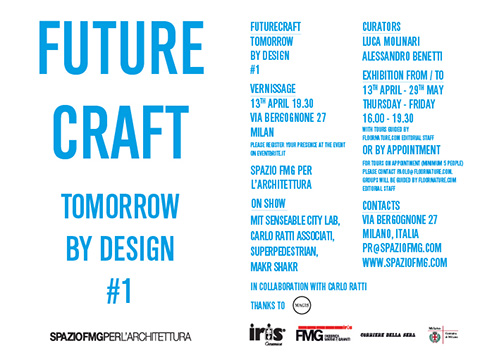 01-APR-15
During the Fiera Internazionale del Mobile – Milan's furniture fair – and the imminent opening of the Universal Exposition, SPAZIOFMGPERL'ARCHITETTURA is expanding its research horizons and inaugurating FUTURECRAFT, the first appointment in