An intimate understanding of ceramics confirms
our dedication to quality
Bottega d'Arte, Iris Ceramica's new line, is a rebirth of the traditional ceramic art, a return to the origins of an age-old, long-admired ability.
Inspired by the atmosphere experienced on entering a craftsman's workshop, this line leads us through a unique sensory heritage. Evoking tempting smells, captivating sounds, and enchanting shapes, this material rediscovers familiar sensations to fulfil a desire for beauty.
A craftsperson develops an intimate relationship with their raw material and their craft expresses a bond with the local area established through the tradition that has matured in their workshops.
Taking its name from the Italian for these crafts workshops, Bottega d'Arte explores a rare tradition that originates from the hands and mind, an exercise in manual skills and imagination that forms a world with special allure for ceramics.
Discover all the products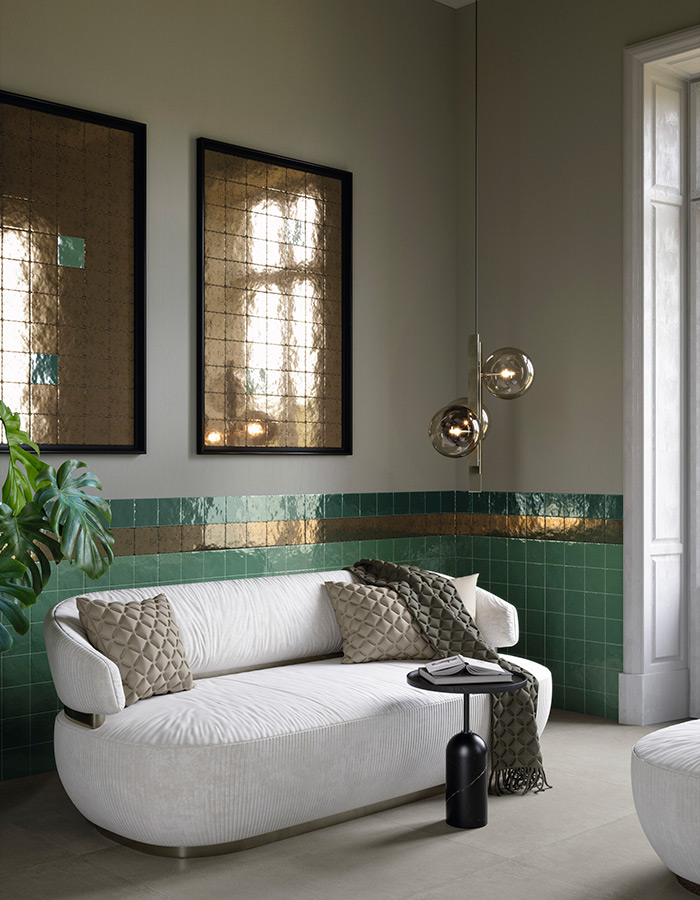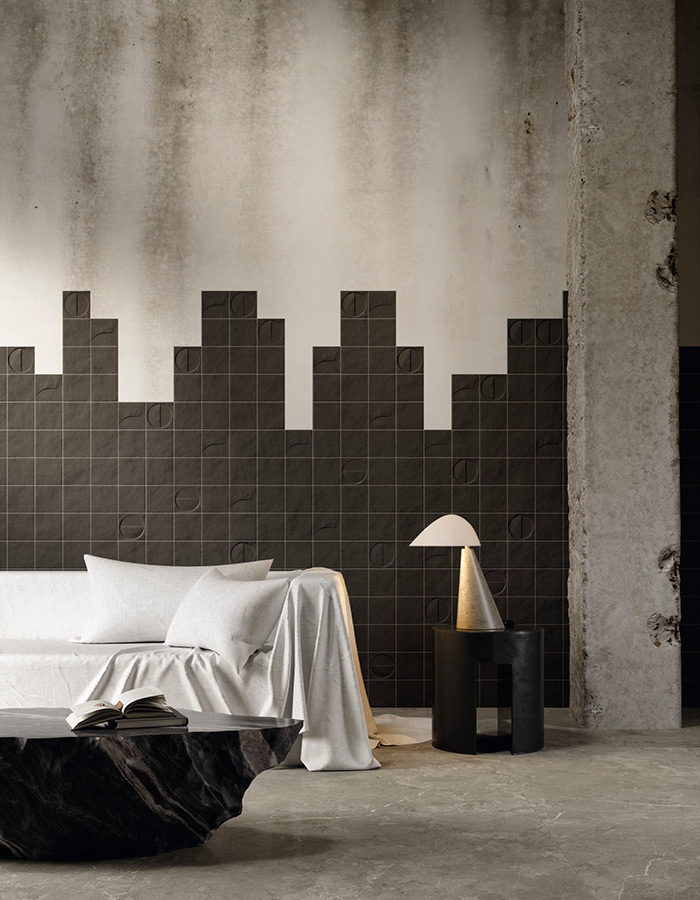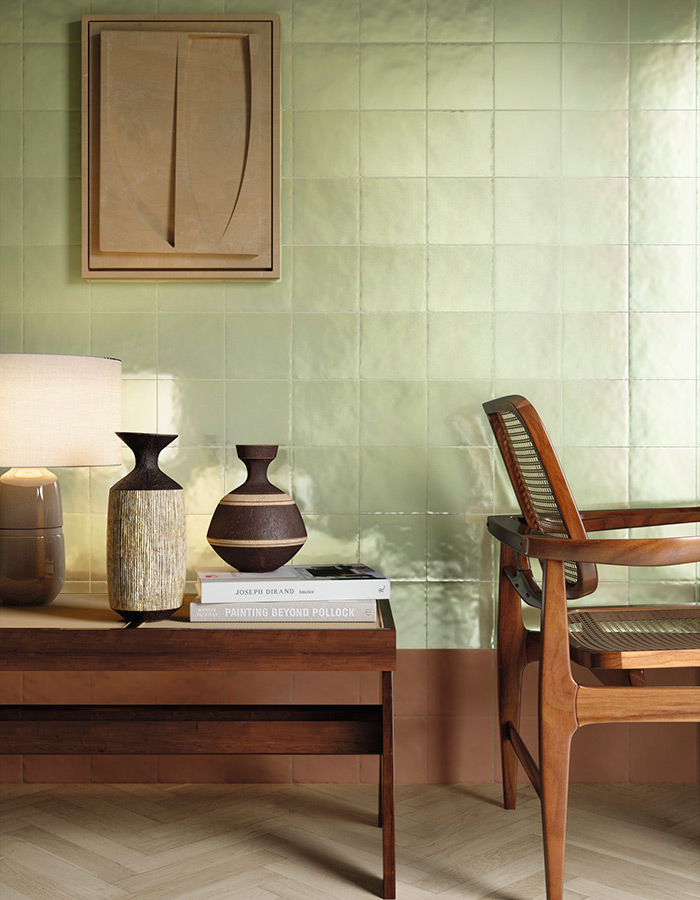 Città di Faenza
A journey through sophistication and quality, Città di Faenza, being aware that we are bringing into the present something we are attached to and believe in. Ceramics goes back to being a material that acts as a mother, bringing us together. Città di Faenza knows what our spaces are and, therefore, what we feel. It is a road that connects us with ourselves through memories and bonds. A heightened experience, the unforgettable delight of something we are able to feel, an honest and intimate story, and devotion to an idea. The material of choice embodies the poetics of space and expresses itself with full honesty. Nowadays, creativity and simplicity go hand in hand. The material listens to us and becomes a resource for our endless everyday life, for our spontaneous fantasies, for our intimate family relationships, and for the power of memory.
Terre
Bottega d'Arte is a high-end collection of tiles made from clays sourced locally. The Bottega d'Arte collection brings together five finishes, five different options exploring the ways in which red clay was worked in the past: TerreLustrate, TerreLucide, TerreCotte, TerreCotte Oro and TerreLucide Oro.
Bottega d'Arte is available in a single size (15x15) which maintains the dimensions that were so characteristic of the classic style of the past, bringing the traditions of ceramics to life with new creative stimulus.