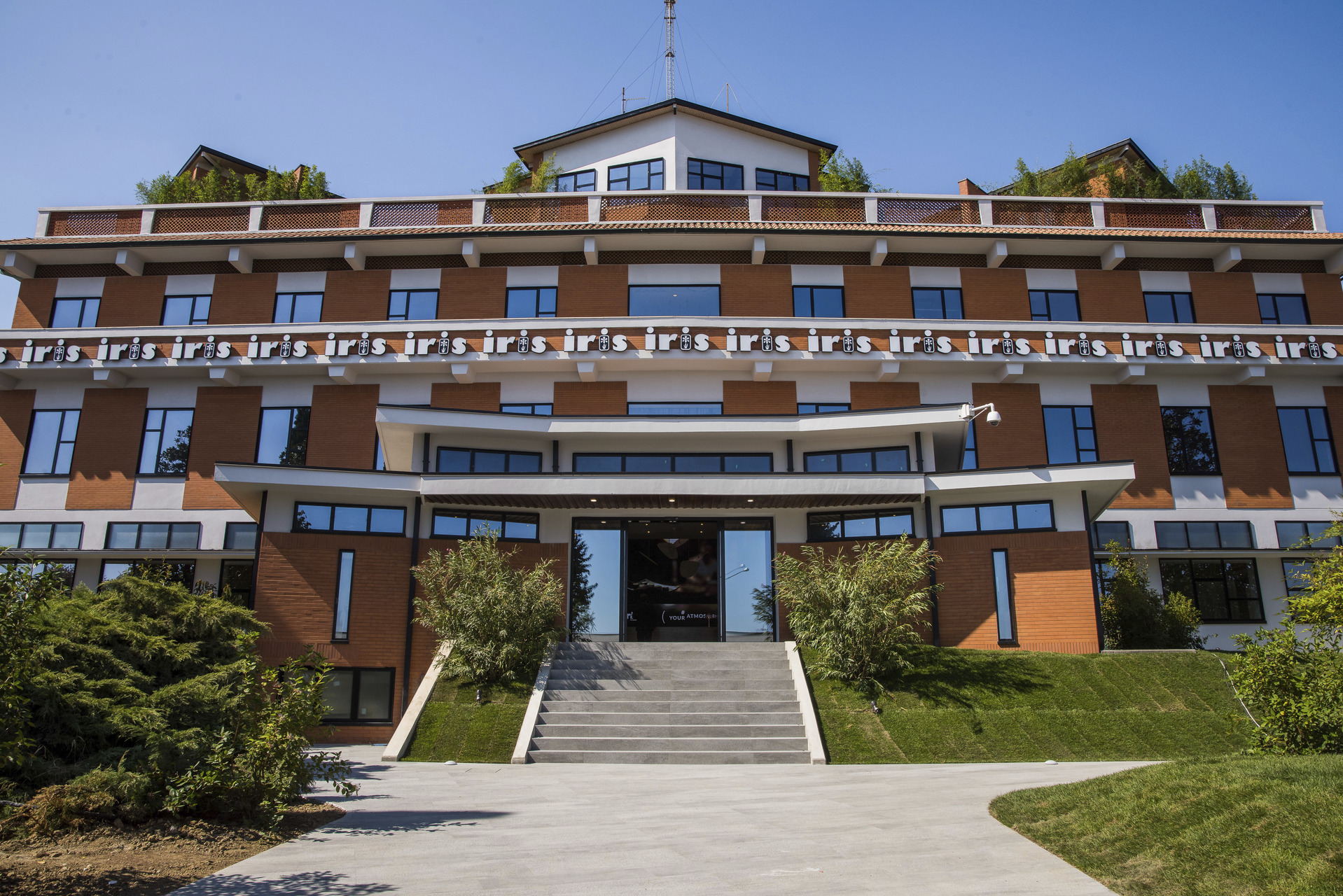 The partnership between Area-17 Architecture & Interiors and Iris Ceramica continues with a realisation that combines the strong character of contemporary design with respect for what the brand represents for its territory and inhabitants. The project to renovate the historic headquarters of Iris Ceramica was born of a need to integrate the original 1960s building with the new volumes of the showroom and to renovate interior spaces whose functions had changed over time. It also interprets the desire to consolidate an important company identity and to transmit a new, reinforced image to staff and clients.
The work has been extremely respectful of the facade, using original elements of the building, while remodernising its overall design with the addition of contemporary details. All of the volumes are linked by an important landscaping project that softens the passage from one building to another with a skilful layout of green areas, but, above all, it embraces the whole of the structure with an enclosure that is both transparent and sculptural, expressing all the emotional capacity of ceramic.
With an architectural language that playfully cites the '60s, the search for a balance between modernity and tradition continues on the inside, with work centred on the evolution of functions and relationships that are created between the new spaces. The entrance opens into a floor to ceiling atrium that houses a monumental LED wall with visuals related to brand communication. To the left and right of the atrium are the spaces of the company museum, which tell the story of Iris Ceramica through its products, people, values and designs, in a display with a strong sensory and emotional impact.
The floor to ceiling volume ideally connects the museum to the offices - the past to what is happening today – an architectural connection and transversal narrative synthesis. A space that dynamically combines a waiting area, reception area and brand communication transmits a new way of understanding the relational mechanics of the work space and effectively communicates the complexity and vision of the company to visitors.